Embarking on your journey to the skies
Welcome to Captain Joe's! We're here to guide you on your journey to the skies. If you've ever looked up at the blue expanse above and thought, "I want to be up there," then you're in the right place. This article will guide you on how to become a pilot after completing your 12th grade or later, a dream that is as attainable as it is exhilarating.
The journey to becoming a pilot is like learning to navigate the vast ocean of the sky. It requires dedication, discipline, and a thirst for knowledge. At Captain Joe's, we are committed to providing you with the best training and resources to help you navigate this journey successfully.
The first step in your journey is to make the decision to become a pilot. This is a significant commitment that requires careful consideration. Once you've made this decision, the next step is to complete your 12th grade. This is a crucial step as it forms the foundation of your knowledge and skills.
After completing your 12th grade, you need to obtain a medical certificate. This is an essential step as it ensures that you are physically fit and capable of handling the demands of flying. At Captain Joe's, we guide you through this process and ensure that you meet all the necessary requirements.
Next, you need to enroll in a flying school. This is where your journey truly begins. We offer a comprehensive guide that covers all aspects of how to become a pilot, from the basics to advanced techniques. Our instructors are experienced pilots who are passionate about teaching and are dedicated to helping you succeed.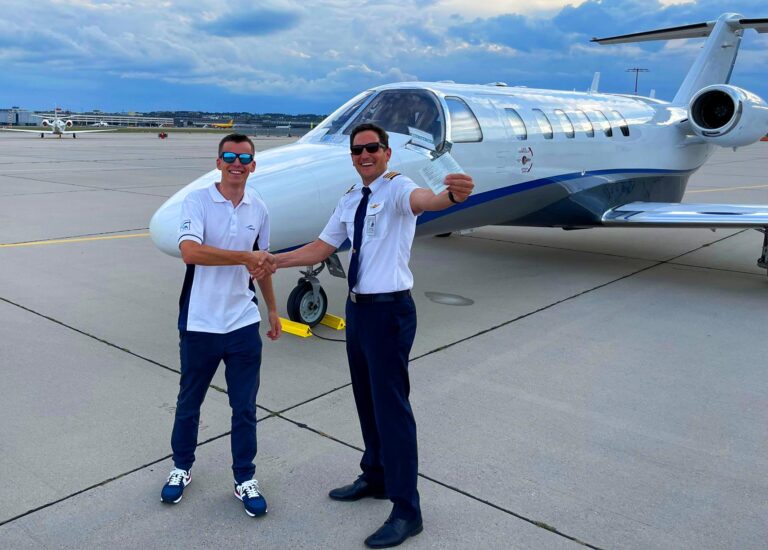 Prerequisites for Pilot Training: Meeting the Requirements
Embarking on the journey to become a pilot requires meeting specific prerequisites that serve as the foundation for your training and future career. Before you take to the skies, it's crucial to understand and fulfill these requirements.
Flight School Eligibility: The first step is determining if you meet the eligibility criteria set by flight schools and aviation authorities. Requirements can include age restrictions, educational qualifications, and medical fitness standards. Each flight school may have its own set of criteria, so researching and finding the school that aligns with your background is essential.
Pilot Training Qualifications: To enroll in a pilot training program, aspiring pilots often need a strong foundation in mathematics, physics, and aeronautics. A passion for aviation, dedication to learning, and excellent communication skills are also important traits that can contribute to your success as a pilot.
Navigating the prerequisites is a vital aspect of your pilot training journey. By understanding the eligibility requirements and ensuring that you possess the necessary qualifications, you'll set yourself up for a smoother transition into pilot training programs. In the subsequent sections of this article, we will delve deeper into the pilot training process, helping you gain clarity on how to proceed with your aspirations of becoming a skilled pilot.
| Step | Description |
| --- | --- |
| 1 | Decision to Become a Pilot: Consider whether you meet the requirements and are willing to undergo the training. |
| 2 | Medical Examination: Pass the required medical tests to ensure you are physically fit. |
| 3 | Choose Flight School: Select a flight school that fits your needs and budget. |
| 4 | Theoretical Training: Complete theoretical courses and exams to understand the basics of flying. |
| 5 | Practical Training: Attend flight lessons and accumulate the required flight hours. |
| 6 | Apply for License: Apply for your pilot's license with the relevant authority. |
| 7 | Begin Pilot Career: Seek employment as a pilot and begin your career in aviation. |
These steps may vary depending on the country and type of license you are pursuing.
Step-by-Step Guide to Attaining Your Pilot's License
Obtaining a pilot's license is a structured process that involves a series of steps, each contributing to your development as a proficient pilot. Whether you're aiming for a private pilot license or a commercial pilot license, understanding the sequential path to licensure is essential.
Private Pilot License Steps: The journey often begins with attaining a private pilot license (PPL). This license allows you to fly for leisure and recreation. The process involves ground school training, where you learn aviation theory, regulations, and navigation. Subsequently, you'll undergo flight training with a certified instructor, mastering essential flying skills and maneuvers. The final step is passing a practical flight test conducted by an examiner.
Commercial Pilot License Process: To advance your career in aviation, obtaining a commercial pilot license (CPL) is the next step. CPL holders can fly for compensation or hire. Building upon the foundation of a PPL, CPL training focuses on refining your flying skills, navigation abilities, and decision-making capabilities. Additional flight hours and advanced training modules are typically part of this phase. Similar to the PPL, a practical flight test is required to earn your CPL.
Navigating through the specific requirements and steps of each license ensures that you progress systematically and confidently toward your goal. By understanding the components of the training process and diligently working through them, you'll be well-prepared to pass the necessary exams and tests, marking significant milestones on your journey to becoming a licensed pilot.
Gaining Experience and Applying for Airline Jobs
After obtaining your Commercial Pilot License (CPL), the next step in your journey to becoming a pilot is to gain experience and apply for airline jobs. This is a crucial phase in your career as a pilot.
Gaining Experience: The Journey Continues
Gaining experience is an important part of your journey. The more experience you have, the more skilled and confident you become as a pilot. There are several ways to gain experience, including:
Working as a flight instructor

Flying for a regional airline

Flying charter flights
At Captain Joe's, we provide opportunities for our students to gain experience through various programs and partnerships. We believe that real-world experience is invaluable in shaping competent and confident pilots.
Applying for Airline Jobs: Reaching for the Skies
Once you've gained enough experience, you can start applying for airline jobs. This is the ultimate goal for many pilots. To increase your chances of getting hired, you should:
Have a good flight record

Have strong references

Be prepared for rigorous interviews and tests
We provide guidance and support to our students during this process. We help you prepare for interviews, improve your resume, and connect you with potential employers.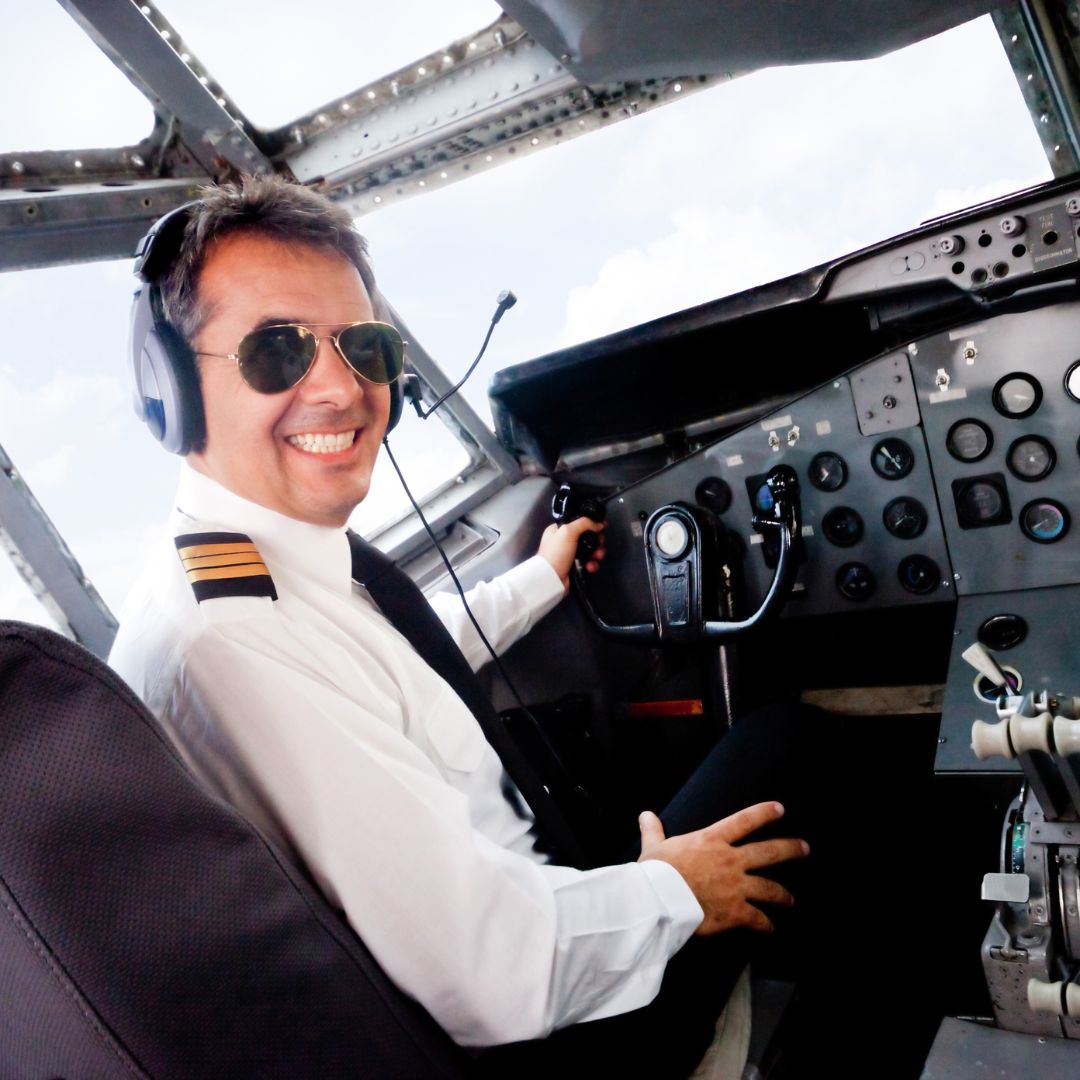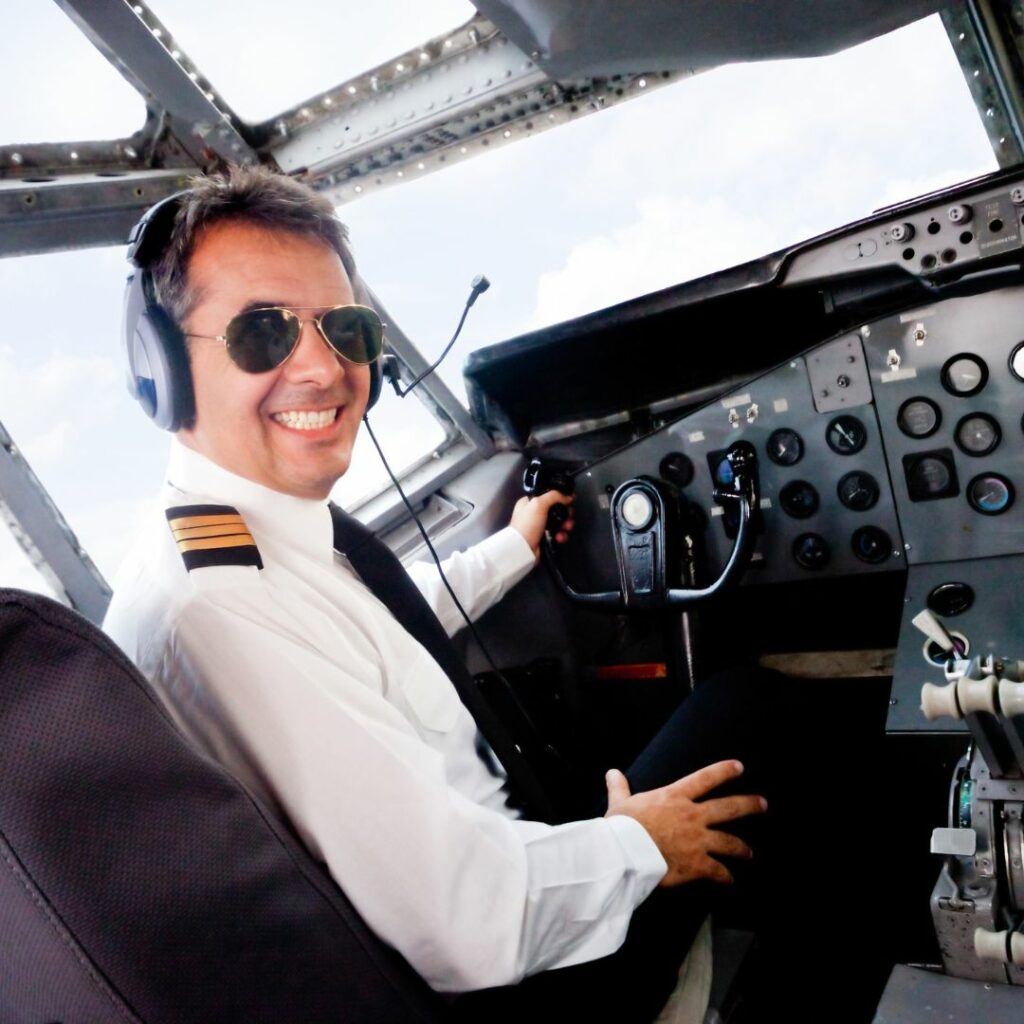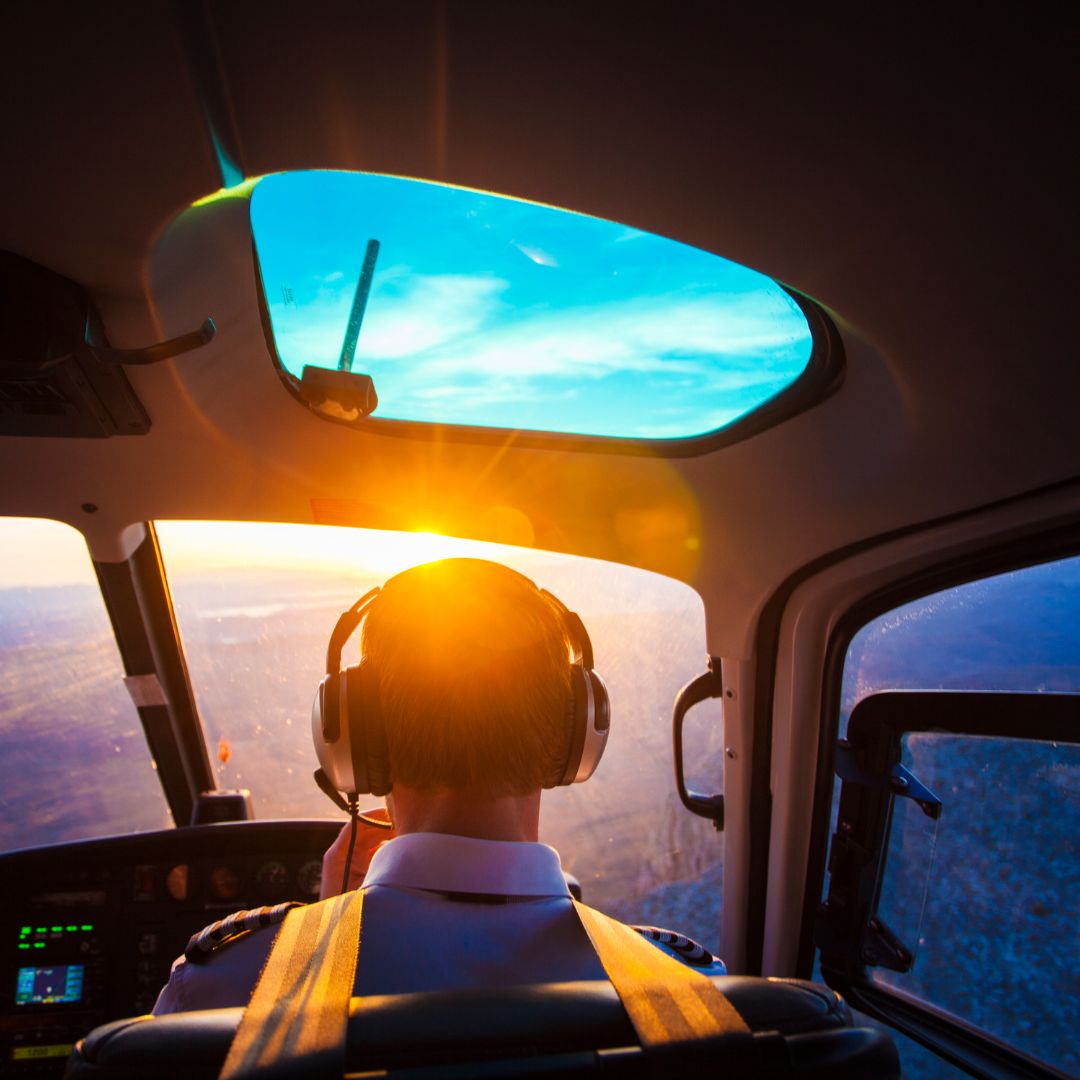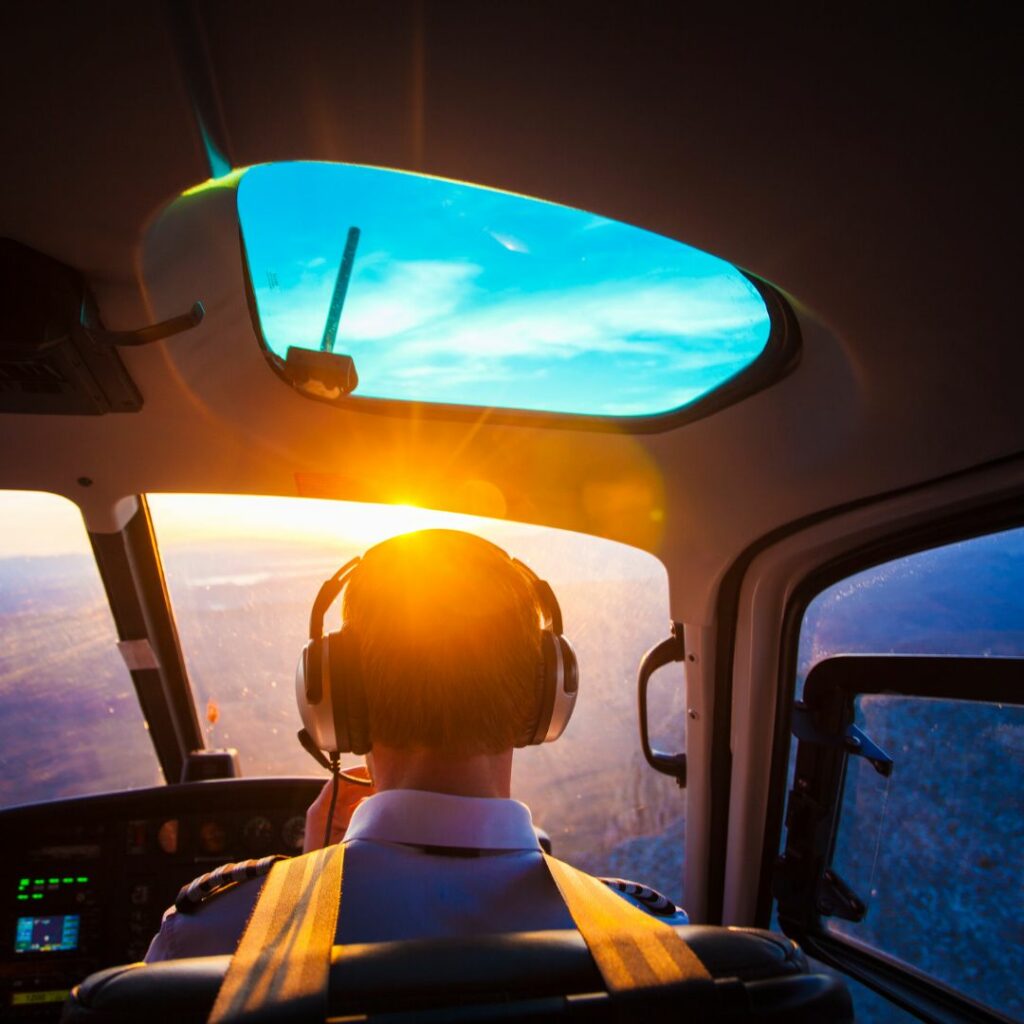 Building Experience and Logbook Hours
Aspiring pilots understand that gaining practical experience and accumulating flight hours are crucial aspects of becoming a skilled aviator. The transition from obtaining a pilot's license to becoming a proficient pilot involves continuous practice, honing your skills, and logging valuable flight hours.
Flight Hours Accumulation: After obtaining your pilot's license, you'll embark on a journey to accumulate the flight hours required for various levels of certification. Whether you're pursuing additional ratings, endorsements, or aiming for a career as a commercial pilot, the aviation authorities often stipulate a minimum number of flight hours needed to qualify.
Practical Pilot Training: Beyond flight hours, practical pilot training plays a pivotal role in refining your abilities. This phase may involve flying in different weather conditions, mastering advanced maneuvers, and experiencing various scenarios to enhance your decision-making skills. Working closely with experienced instructors during this phase will provide invaluable guidance and insights.
Throughout this phase, maintaining a detailed logbook to record your flight hours, experiences, and accomplishments is essential. Your logbook serves as a testament to your progress and acts as a valuable resource when pursuing advanced certifications or seeking employment in the aviation industry. As you invest time and dedication into accumulating flight hours and refining your skills, you'll be well-equipped to navigate the challenges and rewards of a successful pilot career.
Opportunities and Growth in the Field of Aviation
Embarking on a journey to become a pilot opens the door to a world of diverse career opportunities and potential for growth within the aviation industry. As you progress through your training and gain experience, you'll discover a range of pathways that cater to your interests and aspirations.
Aviation Career Pathways: The aviation industry offers a multitude of career paths, each requiring specific skill sets and qualifications. From working as a commercial airline pilot, corporate pilot, or flight instructor to pursuing roles in aviation management, aircraft maintenance, or air traffic control, your pilot training can lead to a variety of fulfilling careers.
Professional Pilot Prospects: For those aiming to fly commercial aircraft, the path to becoming an airline pilot involves building flight hours and progressing through different stages of certification. Starting as a first officer, you can work your way up to becoming a captain, responsible for commanding aircraft and ensuring the safety of passengers and crew.
Additionally, advancements in technology and innovations within aviation are continually shaping the industry. From opportunities in drone piloting to emerging fields such as space tourism, the possibilities for pilots are expanding in exciting directions.
As you navigate the landscape of aviation career opportunities, it's essential to align your choices with your strengths, interests, and long-term goals. By staying informed about industry trends, networking with professionals, and remaining adaptable to new developments, you'll be well-prepared to make informed decisions and embark on a fulfilling career journey in aviation.
Embarking on the Journey to Become a Pilot
Becoming a pilot is a dream shared by many, driven by the allure of soaring through the skies, commanding aircraft, and embarking on exciting adventures. The path to becoming a pilot is both challenging and rewarding, requiring dedication, training, and a deep passion for aviation.
Pilot Training Process: The journey begins with understanding the intricacies of the pilot training process. Aspiring pilots must navigate through a series of steps, each contributing to their growth and development in the aviation field. From learning about the necessary qualifications to obtaining licenses and certifications, the road to becoming a pilot is a comprehensive one.
Aviation Career Aspirations: Beyond the technicalities, aspiring pilots often carry a strong desire to pursue a career in aviation. This could range from flying commercial airliners to operating private aircraft for leisure or participating in aerial missions as part of the military. Whatever the aspiration, the journey to becoming a pilot opens doors to a world of possibilities and adventures.
In this article, we will delve into the details of the pilot training process, shedding light on the requirements, training programs, and steps involved in obtaining a pilot's license. Whether you're considering a future in aviation or are already on your way to becoming a pilot, this guide will provide insights to help you navigate this exhilarating journey. So, fasten your seatbelt as we take off into the world of pilot training and explore the sky-high possibilities that lie ahead.
Frequently asked Questions
© 2023 All Rights Reserved.