Embark on a Skyward Journey with Captain Joe's Flight Academy
Are you ready to soar to new heights and embrace the boundless sky? Welcome to Captain Joe's Flight Academy, where dreams take flight and the horizon is just the beginning. As the premier flight academy in the USA, we offer an unparalleled experience for aspiring pilots, both domestic and international. Our top-rated flight school specializes in commercial pilot training, providing a gateway to the world of aviation.
At Captain Joe's Flight Academy, we believe in more than just teaching you how to fly. We craft pilots. Our state-of-the-art fleet, combined with our FAA Part 141 first-time pass rate of over 90%, ensures that you receive the best training available. Our courses are competitively priced, and we offer the fastest CPL 111 hour Part 141 program in the USA.
Why Choose Captain Joe's Flight Academy?
Superior Training: Learn from Captain Joe himself, a seasoned pilot who offers a unique video course that brings real-world experience into the classroom.
International Reach: We welcome international flight students with open wings, providing FAA Part 61 and FAA Part 141 flight training.
Fast-Track Programs: Earn your commercial pilot certificate in as little as 111 hours. Our fast-track Certified Flight Instructor Program is among the best in the industry.
Programs Tailored to Your Needs
Private Pilot License (PPL)
Instrument Rating (IR)
Commercial Pilot License (CPL)
Multi Engine Rating
Certified Flight Instructor (CFI)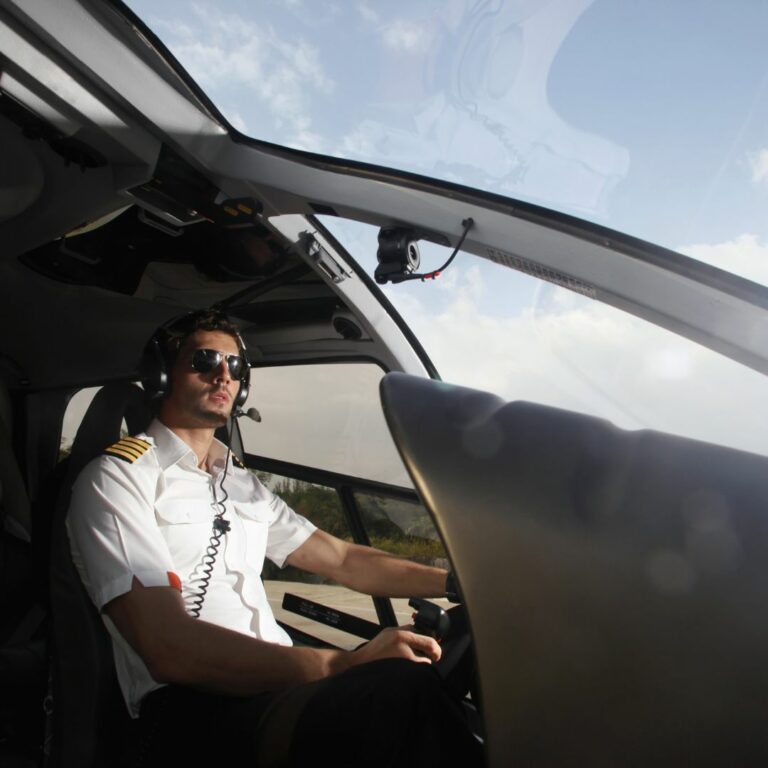 A Flight School with a Heart
Captain Joe's Flight Academy is more than just a flight school; it's a community. We understand the passion that drives you to the skies, and we're here to fuel that passion. Our training is akin to crafting a fine piece of art, where every stroke of the brush, every nuance, is carefully considered. It's not just about flying; it's about becoming one with the sky.
Imagine the wind beneath your wings as you glide through the clouds, the world stretching out below you like a vast canvas. That's the sensation we strive to impart to our students. It's a dance with the elements, a symphony of movement and grace. And at the heart of it all is Captain Joe, guiding you, inspiring you, and sharing the joy of flight.
Enroll Today and Start Your Journey
With Captain Joe's Flight Academy, the sky is not the limit; it's just the beginning. Join us today and embark on a journey that will transform you, elevate you, and set you on a path to the stars.
The Captain Joe Experience – Learn from the Best
When you enroll at Captain Joe's Flight Academy, you're not just signing up for a course; you're embracing a philosophy about how to become a pilot. Here's what sets the Captain Joe Experience apart:
Personalized Mentoring: Captain Joe himself takes an active interest in your progress, offering insights and guidance.
Video Courses: Unique to our academy, Captain Joe's video courses bring real-world flying experience right into your classroom.
Guest Lectures: Benefit from the wisdom of industry experts who regularly visit our academy to share their knowledge.
Your Path to Success – Career Opportunities
Captain Joe's Flight Academy is committed to not just training pilots but building successful careers. Our graduates enjoy:
Airline Partnerships: Direct pathways to regional airlines and air carriers.
Global Opportunities: Our training is recognized worldwide, opening doors to international careers.
Job Placement Assistance: Our dedicated team assists with job placements, ensuring a smooth transition from student to professional pilot.
Explore the World – International Student Programs
We welcome students from around the globe, offering specialized programs tailored to international needs:
Visa Assistance: Our team guides you through the M1 visa process, making it hassle-free.
Cultural Integration: We provide support to help you acclimate to life in the USA.
Language Support: If English is not your first language, we offer additional language assistance to ensure clear communication.
Sustainability – Our Commitment to the Environment
Captain Joe's Flight Academy recognizes the importance of environmental stewardship. Here's how we contribute:
Fuel-Efficient Fleet: Our aircraft are selected for their fuel efficiency, reducing our carbon footprint.
Recycling Programs: We actively recycle and encourage our students to do the same.
Community Engagement: Regular participation in community environmental initiatives, promoting a greener future.
| Step | Description |
| --- | --- |
| 1 | Decision to Become a Pilot: Consider whether you meet the requirements and are willing to undergo the training. |
| 2 | Medical Examination: Pass the required medical tests to ensure you are physically fit. |
| 3 | Choose Flight School: Select a flight school that fits your needs and budget. |
| 4 | Theoretical Training: Complete theoretical courses and exams to understand the basics of flying. |
| 5 | Practical Training: Attend flight lessons and accumulate the required flight hours. |
| 6 | Apply for License: Apply for your pilot's license with the relevant authority. |
| 7 | Begin Pilot Career: Seek employment as a pilot and begin your career in aviation. |
These steps may vary depending on the country and type of license you are pursuing.
A Legacy of Excellence
Captain Joe's Flight Academy is not just a name; it's a legacy. Founded by Captain Joe, a pilot with decades of flying experience, the academy embodies his passion, dedication, and commitment to excellence. Every aspect of the academy, from the meticulously selected fleet to the carefully crafted curriculum, reflects a pursuit of perfection. Captain Joe's personal involvement in the training process ensures that students receive not just technical skills but also the wisdom and insights that come from years of real-world flying. His video courses, a unique feature of the academy, allow students to tap into his vast knowledge, making the learning experience rich and engaging.
A Global Family
What sets Captain Joe's Flight Academy apart is the sense of community and belonging. Students from across the globe come here with a shared dream, and they leave as part of a global family. The bonds formed at the academy go beyond the classroom, extending into lifelong friendships and professional connections. The academy's alumni network is active and supportive, providing mentorship and guidance to new graduates. Regular reunions, events, and online forums keep this community connected, creating a network of aviation professionals that spans the world. It's a family that takes pride in each other's successes and stands together in times of challenge.
Innovation and Sustainability
In a rapidly changing world, innovation is key to staying ahead. Captain Joe's Flight Academy recognizes this and continually invests in new technologies and methodologies. The introduction of Virtual Reality (VR) training is a testament to this commitment. It provides students with an immersive and realistic flying experience, enhancing their skills and confidence. But innovation at the academy is not just about embracing new technologies; it's also about responsible stewardship. The focus on fuel-efficient aircraft and active participation in community environmental initiatives reflects a broader vision of sustainability. It's about training pilots for the future while caring for the planet that we all share.
The Art of Flying
Flying is more than a skill; it's an art. At Captain Joe's Flight Academy, this philosophy permeates every aspect of training. The instructors are not just teachers; they are artists, imparting the nuances and subtleties that transform flying from a mechanical process into a graceful dance with the wind. The recreational pilot training program captures this essence, allowing even those not seeking a career in aviation to experience the sheer joy and beauty of flight. It's an invitation to see the world from a new perspective, to feel the thrill of taking control of an aircraft, and to understand why flying has captured the human imagination for centuries.
A Commitment to Diversity and Inclusion
At Captain Joe's Flight Academy, diversity is not just a buzzword; it's a core value that shapes the very fabric of our institution. We believe that the world of aviation is enriched by diverse voices, perspectives, and experiences. Our commitment to inclusion is reflected in our recruitment practices, scholarship programs, and community engagement. We actively seek to create an environment where every student, regardless of background, feels welcomed, respected, and supported. Our Women in Aviation program is a shining example of this commitment, empowering female pilots and fostering a culture of equality. It's a vision of an inclusive future where the sky is open to all.
Nurturing the Next Generation
The future of aviation lies in the hands of the next generation, and Captain Joe's Flight Academy is dedicated to nurturing this future. Our youth programs reach out to schools and communities, sparking interest in aviation among young minds. Through workshops, seminars, and hands-on experiences, we inspire curiosity and provide a glimpse into the exciting world of flying. Our scholarship programs open doors for talented young individuals who may otherwise find the path to aviation challenging. By investing in the next generation, we are not just training pilots; we are building the future of the industry.
A Culture of Continuous Learning
Learning never stops at Captain Joe's Flight Academy. Even after graduation, our students continue to have access to resources, mentorship, and opportunities for further growth. Our alumni programs offer continuous education, professional development, and networking opportunities. Regular seminars, webinars, and workshops keep our graduates up to date with the latest trends, regulations, and technologies in aviation. Our instructors are also lifelong learners, constantly upgrading their skills and knowledge to provide the best possible training. It's a culture that recognizes that the pursuit of excellence is a never-ending journey, and we are committed to walking this path with our students.
The Captain Joe Promise
The Captain Joe Promise is more than a slogan; it's a pledge that defines everything we do at Captain Joe's Flight Academy. It's a promise of quality, integrity, and excellence. It's a commitment to providing personalized training that goes beyond textbooks and simulators. It's a vow to stand by our students, supporting them in their challenges and celebrating their successes. It's a guarantee that every student who walks through our doors is not just a number but a valued member of the Captain Joe family. This promise is the cornerstone of our reputation, and it's what makes Captain Joe's Flight Academy not just a place to learn but a place to belong.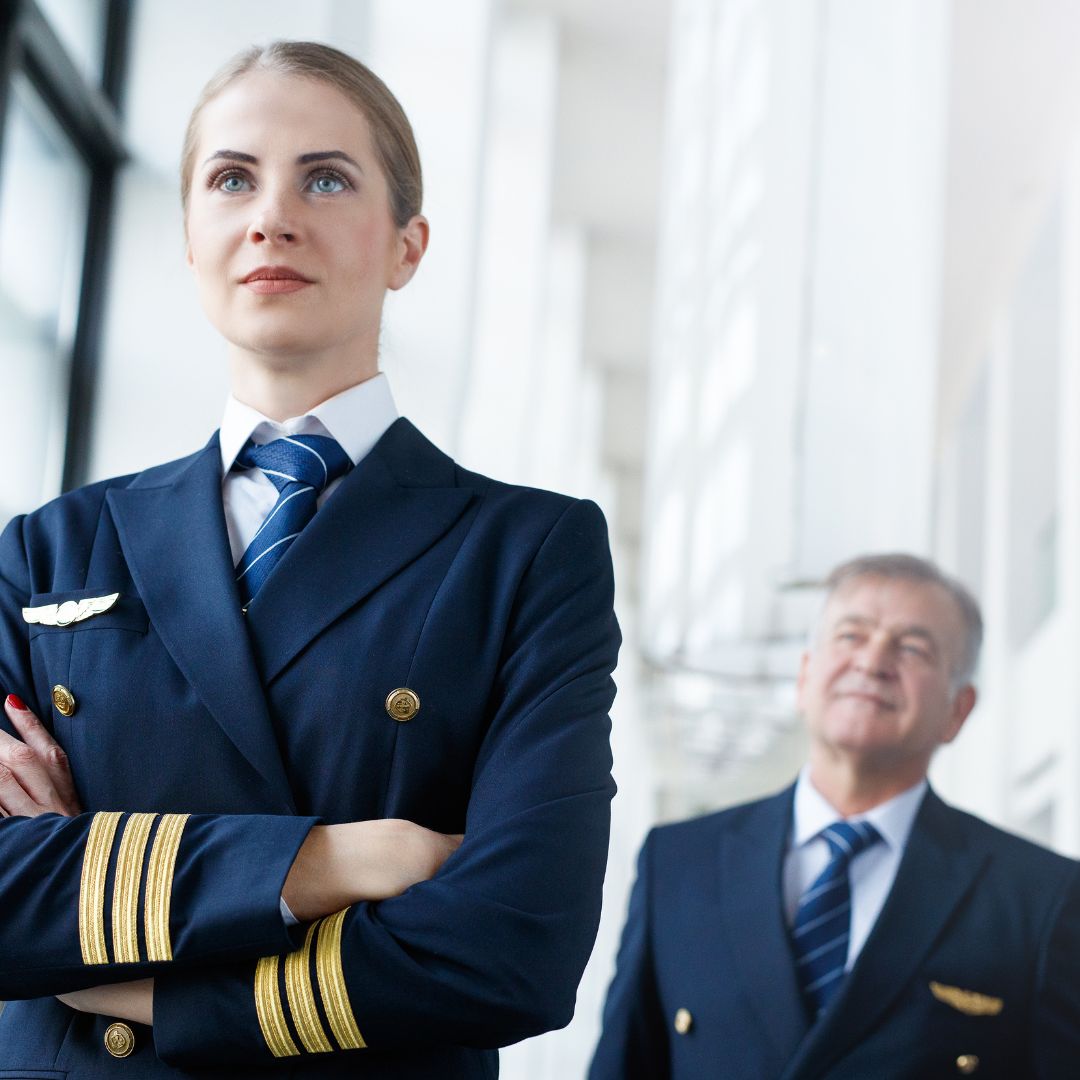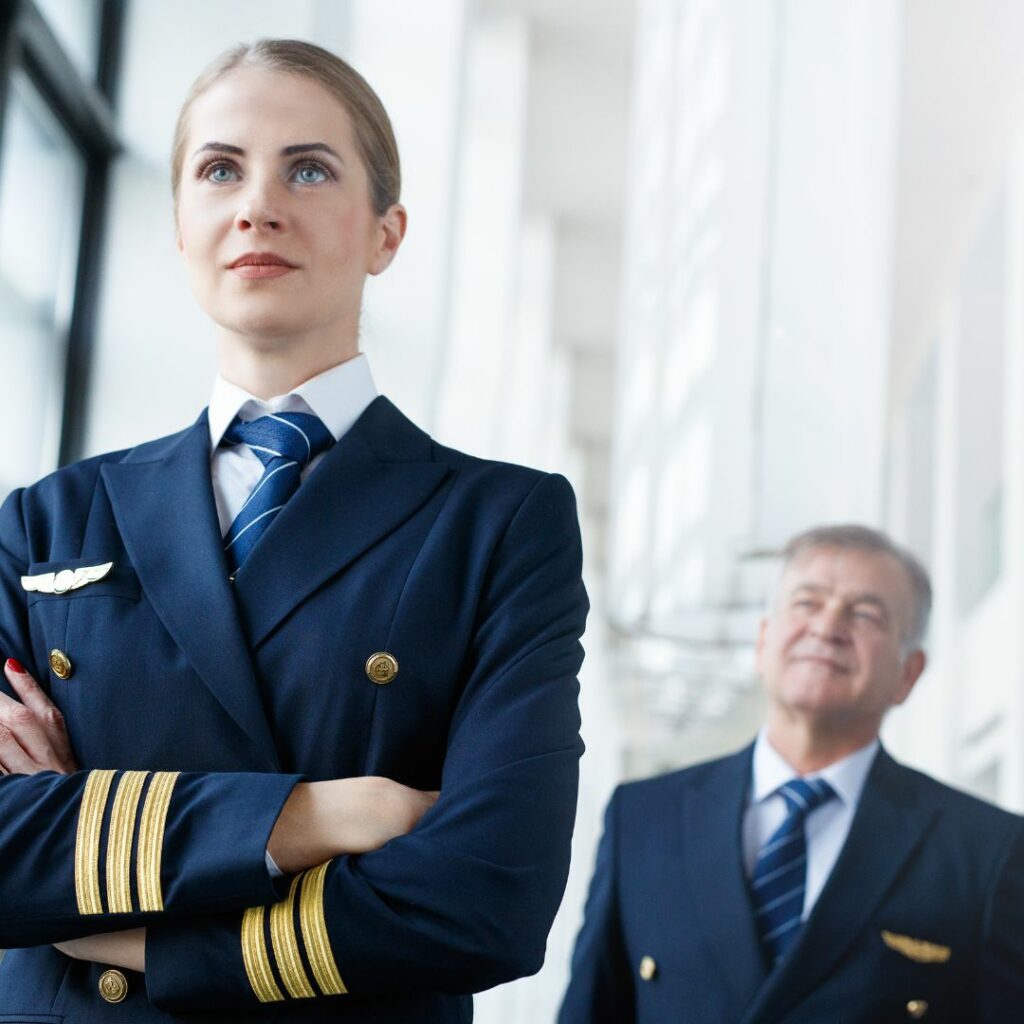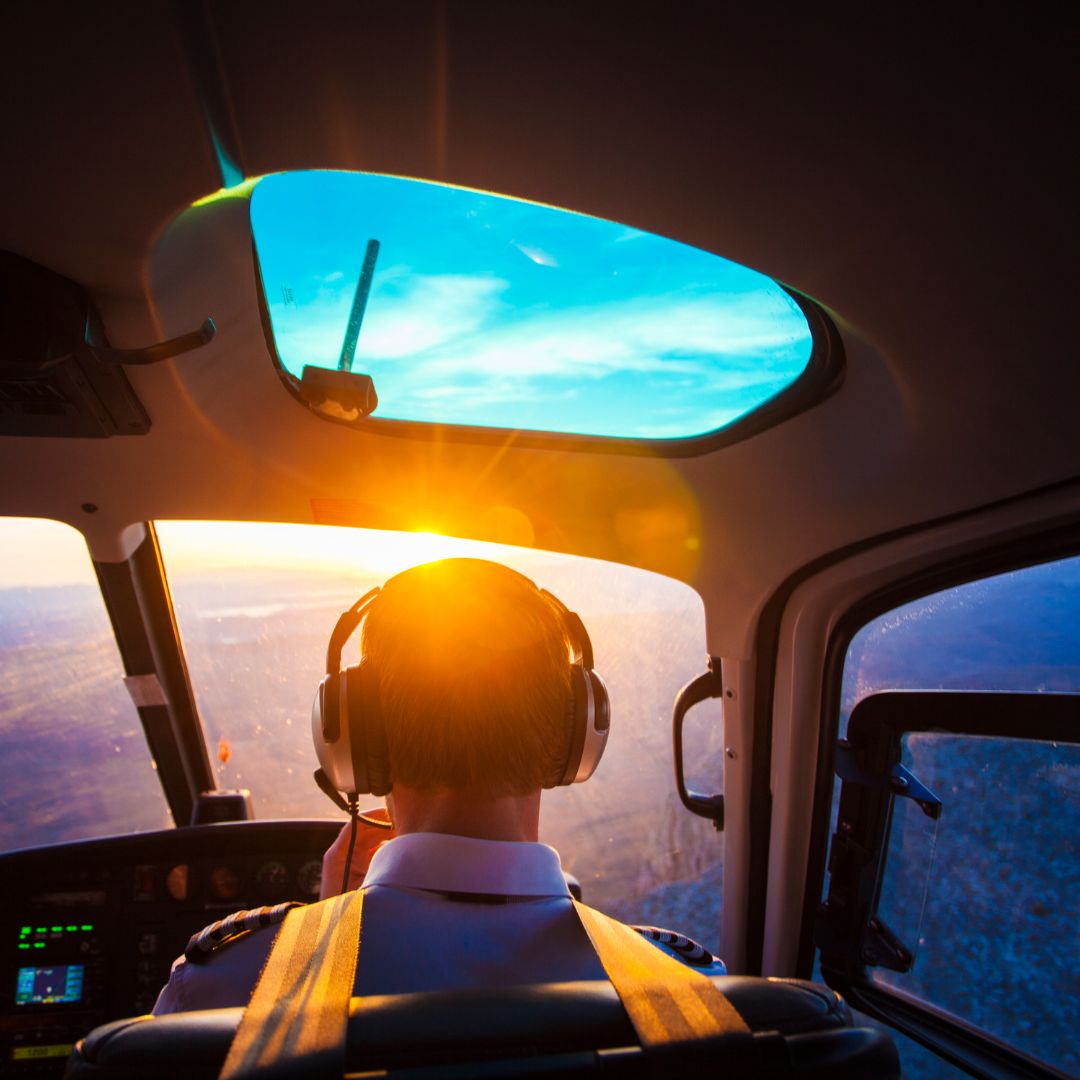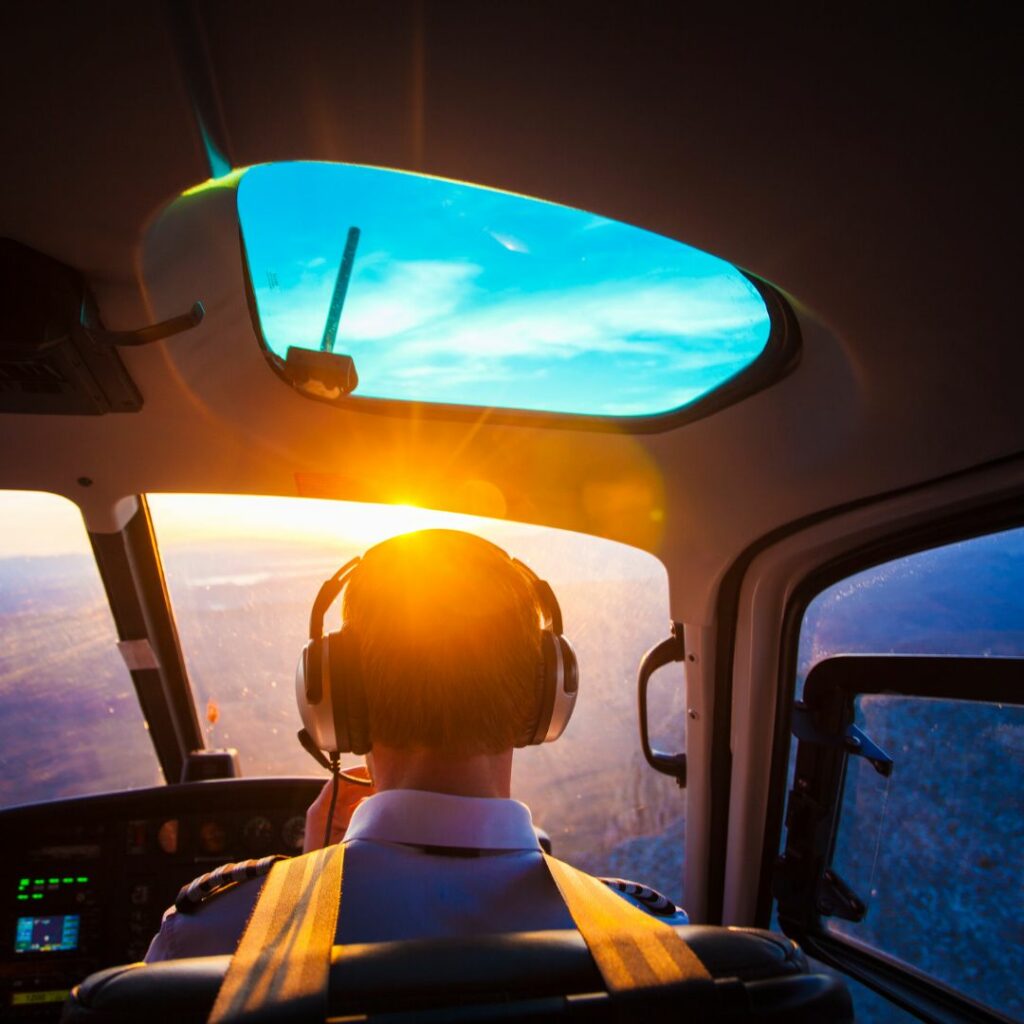 Building Leaders in Aviation
Leadership is a quality that transcends technical skills, and at Captain Joe's Flight Academy, we recognize the importance of nurturing leaders in the field of aviation. Our training goes beyond the cockpit, focusing on the development of leadership skills that are essential for a successful career. Whether it's decision-making under pressure, effective communication, teamwork, or ethical considerations, our curriculum is designed to shape well-rounded professionals who are ready to take on leadership roles. Our graduates are not just pilots; they are leaders who inspire confidence, demonstrate integrity, and set standards in the industry.
A Global Perspective
In an increasingly interconnected world, a global perspective is vital. Captain Joe's Flight Academy embraces this global outlook, offering training that is aligned with international standards and regulations. Our EASA ATPL program is a testament to our commitment to providing education that transcends borders. We welcome students from around the world, offering specialized support to ensure a seamless transition to life in the USA. Our partnerships with airlines and aviation organizations worldwide create opportunities for our graduates to pursue careers on a global stage. It's a vision that sees beyond the horizon, recognizing that the future of aviation is global.
Community Engagement and Social Responsibility
Captain Joe's Flight Academy is not an isolated entity; it's an integral part of the community. Our engagement with local schools, colleges, and community organizations reflects our belief in giving back. We offer educational programs, workshops, and outreach initiatives that promote aviation awareness and provide opportunities for underprivileged individuals. Our commitment to sustainability and environmental stewardship is not just a policy; it's a practice that we actively promote within our community. We believe that social responsibility is not an option; it's an obligation, and we strive to fulfill this obligation with sincerity and dedication.
The Journey of Discovery
The journey at Captain Joe's Flight Academy is not just about learning to fly; it's a journey of self-discovery. It's about understanding your strengths, overcoming your fears, and realizing your potential. It's about the thrill of the first solo flight, the satisfaction of passing a challenging exam, the camaraderie of fellow students, and the guidance of dedicated instructors. It's a journey that challenges you, inspires you, and transforms you. It's a journey that begins with a dream and culminates in the achievement of that dream. It's a journey that is uniquely yours, guided by the expertise, support, and values of Captain Joe's Flight Academy.con
A Focus on Mental and Physical Well-Being
At Captain Joe's Flight Academy, we understand that the demands of pilot training can be both mentally and physically taxing. That's why we place a strong emphasis on the overall well-being of our students. Our facilities include dedicated spaces for relaxation and recreation, allowing students to unwind and recharge. We offer counseling and support services to help students cope with stress and anxiety. Our instructors are trained to recognize signs of fatigue or burnout and provide appropriate guidance. We believe that a healthy mind and body are essential for optimal learning, and we are committed to creating an environment that nurtures both.
Research and Development – Shaping the Future
Innovation is at the heart of Captain Joe's Flight Academy, and our commitment to research and development sets us apart. We collaborate with universities, aviation organizations, and industry experts to conduct research that shapes the future of aviation. Whether it's exploring new training methodologies, developing cutting-edge technologies, or studying the impact of aviation on the environment, our research initiatives are driven by a desire to advance knowledge and contribute to the industry. Our students have the opportunity to participate in these research projects, gaining valuable experience and contributing to meaningful work that goes beyond the classroom.
Alumni Success – A Testament to Our Excellence
The success of our alumni is the most compelling testament to the quality of education at Captain Joe's Flight Academy. Our graduates have gone on to pursue diverse and successful careers in aviation, from flying for major airlines to working in air traffic control, aviation management, and more. Their achievements are a reflection of the rigorous training, personalized mentoring, and supportive community that define the Captain Joe experience. Their stories inspire our current students and reinforce our reputation as a leading flight academy that produces not just pilots but successful aviation professionals.
A Partnership with Families
Choosing a flight academy is a significant decision, not just for the student but for their family as well. At Captain Joe's Flight Academy, we recognize the importance of family support in this journey. We encourage family involvement, offering orientation sessions, regular updates, and opportunities for families to engage with our community. We provide transparent information about our programs, costs, and expectations, ensuring that families are well-informed and confident in their decision. We believe that the success of our students is a shared success, and we value the trust and partnership of the families that choose Captain Joe's.
Embracing the Digital Age
In a world where technology is reshaping every aspect of our lives, Captain Joe's Flight Academy is at the forefront of embracing the digital age. Our online learning platforms provide students with access to resources, tutorials, and interactive lessons, allowing them to learn at their own pace and convenience. Our Virtual Reality (VR) training goes beyond traditional simulators, offering immersive experiences that replicate real-world flying conditions. We leverage technology to enhance communication, collaboration, and engagement, creating a learning environment that is dynamic, flexible, and aligned with the needs of the modern learner.
Ethics and Integrity – Core Values
Ethics and integrity are not just words at Captain Joe's Flight Academy; they are core values that guide everything we do. From our recruitment practices to our training methodologies, our interactions with students, and our engagement with the community, we adhere to the highest standards of ethical conduct. We instill these values in our students, emphasizing the importance of honesty, responsibility, and respect. We believe that these values are essential for building trust, credibility, and a reputation for excellence. They are the foundation of our culture and the essence of the Captain Joe Promise.
Accessibility and Affordability
Captain Joe's Flight Academy is committed to making aviation training accessible and affordable to a diverse range of students. Our financial solutions, including scholarships, financing options, and competitive pricing, are designed to remove financial barriers and open doors to opportunities. We offer customized training packages that cater to different needs and budgets, ensuring that quality education is within reach. Our goal is to democratize aviation training, recognizing that talent and passion should not be limited by financial constraints. It's a commitment to inclusivity and equality that reflects our belief in the potential of every individual.
A Legacy of Innovation
Captain Joe's Flight Academy has a rich history of innovation that continues to shape the future of aviation training. From pioneering new training techniques to introducing cutting-edge technologies like VR, our legacy is one of constant evolution and growth. Our research and development initiatives are not just about staying ahead of the curve; they are about defining the curve. We collaborate with industry leaders, academic institutions, and regulatory bodies to drive innovation that benefits the entire aviation community. Our students are part of this legacy, contributing to projects that have a lasting impact and set new benchmarks in the field.
Conclusion
Captain Joe's Flight Academy is more than a flight school; it's a launchpad for your dreams. With tailored programs, financial solutions, and a commitment to excellence, we provide a holistic approach to pilot training. Whether you're taking your first step into the world of aviation or looking to elevate your career to new heights, Captain Joe's is the place to be. Enroll today and let your dreams take flight.
Frequently asked Questions
© 2023 All Rights Reserved.