Don't panic...
…if you use Gmail, there might be an easy explanation for that.
In that case, just follow the steps below to make sure you receive the newsletter in your normal inbox.
Follow these steps
1. Open folder "Promotions"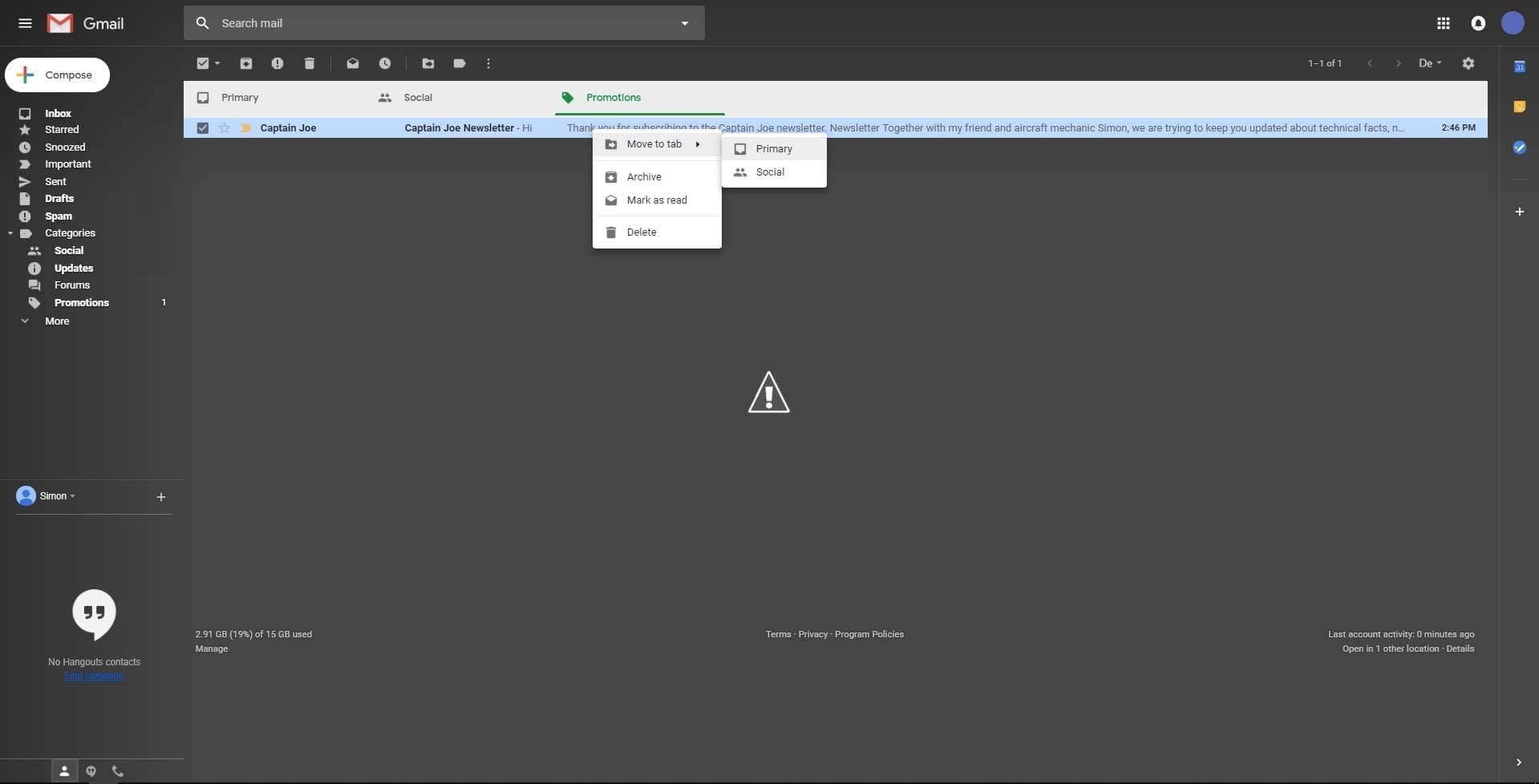 2. Right click on Captain Joe Newsletter
3. Click on "Move to tab" -> Primary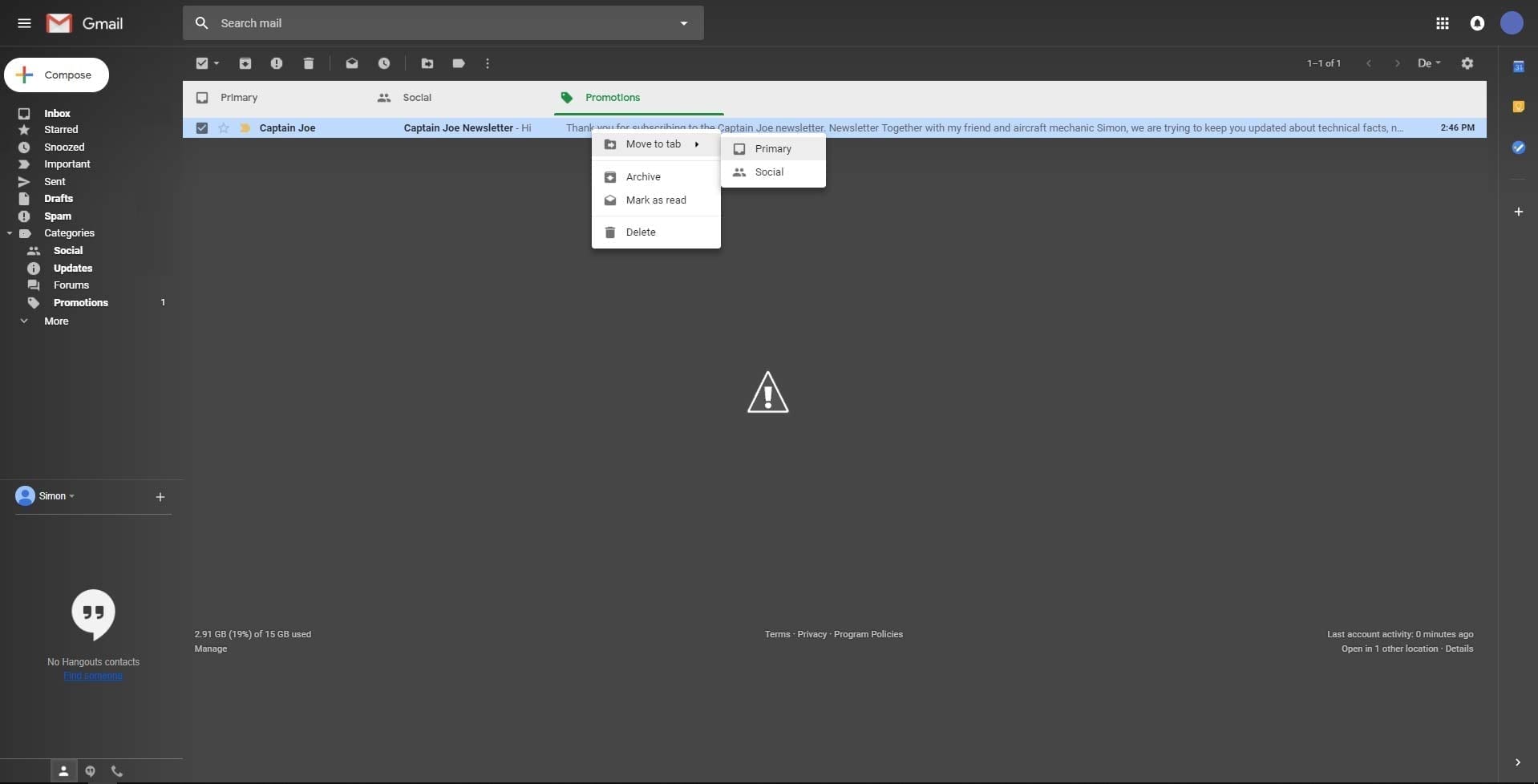 4. Open the newsletter in folder "Primary"
5. Click on the three dots on the right and "Add Captain Joe to Contacts list"